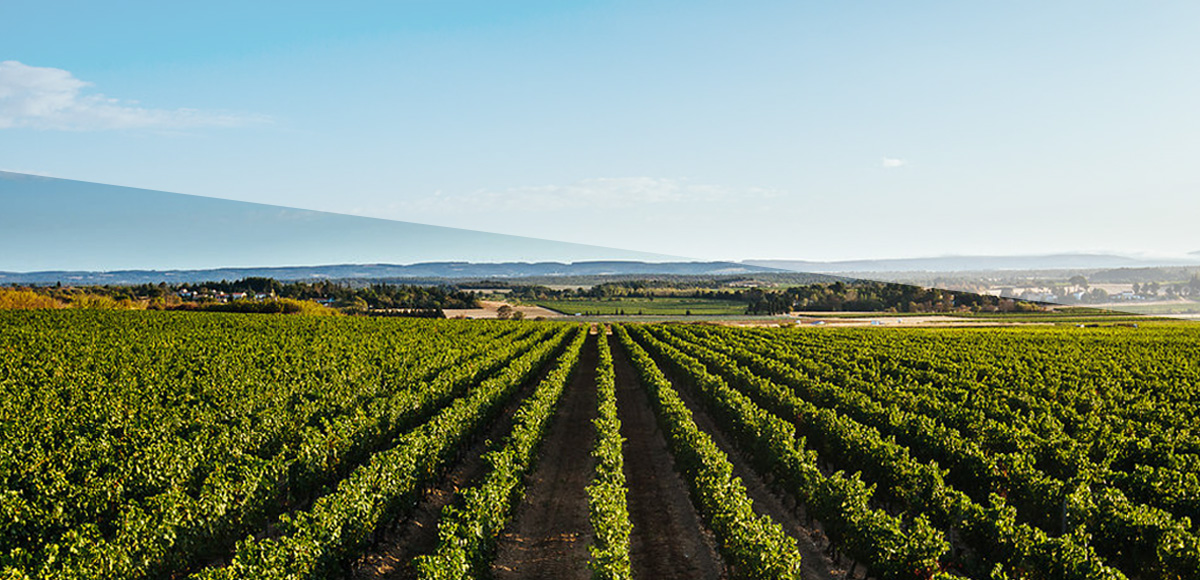 Maison Ventenac is a family affair. The vineyard was founded in 1973 by Alain Maurel and his father, and is today run by the third generation.
Stéphanie, the eldest of Alain Maurel's three daughters, and her husband, Olivier Ramé, who both arrived in 2010 to take over the operation and refresh its image. With experience in winemaking and oenology in all four corners of the world, Olivier has managed to link the "old world", inherited from his father-in-law's expertise, with the "new world".
Our Family Estate
In the heart of Cabardès appellation, the vineyard of 160 hectares (of which 30 hectares in renting) is leaned against the Montagne Noire and enjoys all year round the Languedoc sun and fresh Atlantic. On this unique terroir, at the crossroads of oceanic and Mediterranean winds, a veritable partition between diversity of terroirs, climatic typicity and control of assemblages is played out. The Cabardès appellation is the only Languedoc appellation with the obligation to assemble at least 40% of Atlantic grapes (Cabernet, Merlot) and 40% of Mediterranean varieties (Syrah, Grenache).
Maison Ventenac has committed to a sustainable agriculture approach certified by the leading organisation 'TERRA VITIS'. However, building on a desire to take respect for the land even further, internal specifications require that no chemical inputs be used on our soils. The transition has been underway since 2015, and almost all of the estate is now weeded mechanically.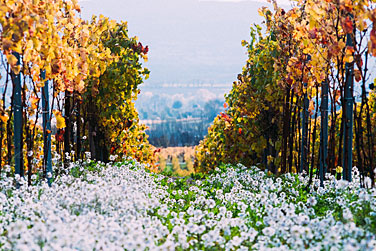 The village of Ventenac-Cabardès and the surrounding region are famed for the distinctive nature of the limestone vein running through them. The vines – planted on hillsides around Maison Ventenac – benefit fully from this very special soil structure, formed 50 million years ago when this area was still beneath the Mediterranean. This white limestone, very chalky and brittle in appearance, gives our wines their mineral, saline and fresh character. Our work therefore consists of humbly preserving this extraordinary potential within our wines. Very little oak is used in the juice, mainly to fulfil the goal of authenticity.
Whilst the appellation enables us to increase the cultivation of various grape varieties such as Grenache, Syrah, Merlot, Malbec or even Cabernet Sauvignon, our preference is for Cabernet Franc. Elegant, rich, delicate and very consistent, it reaches its full potential on our sun-drenched limestone-clay hillsides. Vintage after vintage, Maison Ventenac endeavours to put it in the limelight. We also pay the same care and attention to all of our vineyards, regardless of whether they are classified: enjoying sufficient rainfall, they are planted at a high density (6500 vines per hectare) which enables the vine to regulate its own yield and achieve better grape concentration.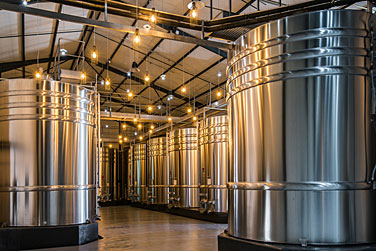 White and rosé wines are vinified in 300-hectolitre stainless steel vats. The processes are the same: harvesting at night to benefit from the cool night temperatures and prevent oxidation from being accelerated by the heat, separation of 'free-run juice' from 'press juice', gentle temperature-controlled fermentation at 17-18 degrees. Our juices are aromatic, lively, precise and fruit-driven to ensure maximum richness and freshness.
Red wines are primarily vinified in temperature-controlled concrete vats 80 to 250 hectolitres in size for thermal inertia. This also means that the wines can be matured in an isolated, non-oaked environment so as not to affect the aromatic expression of our juices. In fact, our wine are very rarely matured in oak, and when this is the case it is with great parsimony and sensitivity. Tuns, wooden casks, terra cotta urns, or concrete have replaced barrels. We only use oak to raise our Cabernets, never to add a taste. We don't mask anything here!
4 rue des Jardins
11610 Ventenac Cabardes, France
Tél. : +33 (0) 468 249 342