Our Wines > Maison Ventenac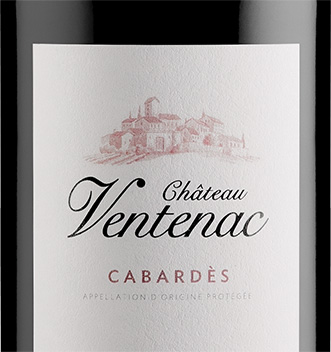 Maison Ventenac
Keeping things simple…

_ Marie _
80% colombard, 20% vermentino.
To enjoy the Marie's cuvée, you have to enjoy simple things.  Direct and immediate things.  This wine is mainly about fruit.  Intense.  Citrus generally, grapefruit specifically.  Then it's about tightness and freshness.  Finally, it's a bit of iodine, saline, sapidity.  Everything you need to pour a bit of sunshine into your glass.

_ Carole _
95% chardonnay, 5% gros manseng.
Another Chardonnay!  Yes, but this one is different.  Because our terroirs are very much of the Languedoc, but also oceanic.  And there aren't so many oceanic Chardonnays around.  The sunny, gourmand Chardonnay of the South becomes tauter, livelier, and the taste buds want more.  And if you ask us, "Why did you add Gros Manseng?", we reply, "Why not?".

_ Aure _
70% cabernet sauvignon, 30% grenache.
For us, a rosé should be: subtly fruity, fresh, fine, harmonious, lightly acidulated and pleasant tasting, for pure pleasure. This one ticks all the boxes for us!  We hope it ticks all your boxes too.

_ Stéph(anie) _
100% merlot.
Stéphanie is my wife and owner of the estate.  She's the boss.  She usually finds Merlot uninteresting.  I wanted to prove her wrong (just to amuse myself) and so I made this vintage.  She loves it and so do I.  So, I've dedicated this wine to her, simultaneously paying her a compliment and committing the crime of lèse-majesté…

_ Pierre _
80% cabernet sauvignon, 20% cabernet franc.

For this vintage our work will focus simply on wrapping the authoritative power of the Cabernet Sauvignon in a velvet glove through precise vinification with no sulphur and only natural yeasts (yeasts that are naturally present on the grape skins).  Authority, velvet glove, that was the way my grandfather worked. "Cheers!" Pierre, and thank you.

_
È

ve _

100% syrah.

Pep and freshness.  Lovers of dense, woody, over-ripe Syrahs, move on.  Here, it's all about fresh spices, tension and rectitude.  Just like Eve, fresh, lively and dynamic.  This vintage matches these qualities exactly.  Best served young, for its juice and fruitiness.

_ Diane _
60% cabernet sauvignon, 20% grenache, 20% syrah.

Diane, Stéphanie and Olivier's niece, was born in 2013, the year this rosé was created. It was therefore only natural to dedicate this wine to her. We wanted the wine to be in her image: subtle and delicate. Time has gone by, Diane is growing up and her cuvée is getting better and better each year.

_ Réserve de Jeanne _
60% cabernet franc, 40% syrah.
I don't know whether Jeanne would have liked this wine but what's certain is that she would have loved its name, and what it means for us: this wine is our uncompromising interpretation of a Cabardès, that is to say a fresh but tender wine, a correct but comfortable wine.  Built around Cabernet Franc and oceanic Syrah, the Réserve de Jeanne veers away from the typicalities of the region.

_ Réserve de Georges _
40% cabernet sauvignon, 40% syrah, 20% merlot.
Another ancestor, another style, another wine.  If Jeanne is distinct for its balance, Georges is built on its volume.  Located on sloping stony hills, the grapes in this vintage are… small (!) because they are low in water so more concentrated, solar.  Vinified with natural yeasts and no added sulphate, this powerful wine is also smooth, supple and tender.

_ Mas Ventenac _
Blend of cabernet franc, syrah, merlot – variable percentages according to the vintage.
 'Le Mas'. 'El Mas'. 'Le Plus'. It doesn't matter. It's the one that goes the whole way.  The one that makes us advance, that pushes us to do things well.